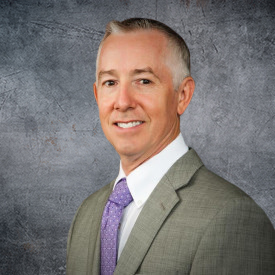 Cory Stark, DDS – Pediatric Dentist
With over 25 years of experience, Dr. Stark is an expert in the field of children's dentistry. Working with children is the best job in the world for him. He graduated from the University of Utah with a Biology degree, from the Medical College of Virginia as a Doctor of Dental Surgery, and the University of Texas Health Science Center in Pediatric Dentistry. Dr. Stark is a board-certified Pediatric Dentist, a member of the American Dental Association, Utah Dental Association, and the Utah Association of Pediatric Dentists. Dr. Stark teaches children's dentistry to the dental residents at the University of Utah.  He is married to Sheryl Holt Stark; together, they have raised 6 children and have 7 grandchildren.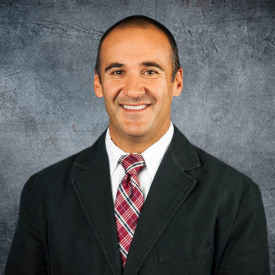 Matt Ghiz, DDS MS – Orthodontist
Dr. Matthew Ghiz is our orthodontist and has over 15 years of experience. He is a member of the Utah Orthodontic Association, the American Association of Orthodontists, and the Utah Dental Association. He graduated from West Virginia University as a Doctor of Dental Surgery, then continued his training by specializing and achieving a Master of Science Degree in Orthodontics. Dr. Ghiz also served in the military for 7 years as an orthodontist. He loves the outdoors, Disneyland, and spending time with his family. Dr. Ghiz treats children and adults, and he has works with all types of bracket systems, as well as Invisalign®. He is passionate about the specialty of Orthodontics and looks forward to meeting with you.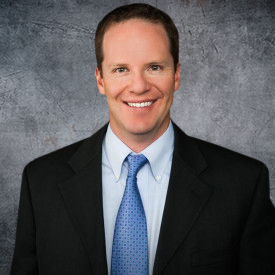 Todd Allen, DDS – Pediatric Dentist
Dr. Todd Allen is a board-certified Pediatric Dentist who dedicates himself to providing the best dental care possible for his patients while ensuring that they have a positive and fun experience at the dental office. Dr. Allen received his pediatric specialty training at the University of Minnesota, where he was trained in the diagnosis and treatment of pediatric dental disease and dental problems specific to children and adolescents. Prior to that, he attended the University of Michigan for his dental school training, and the University of Utah for his Bachelor's degree in Spanish. Dr. Allen looks forward to getting to know you and your children, and to helping them have a positive dental experience in our office.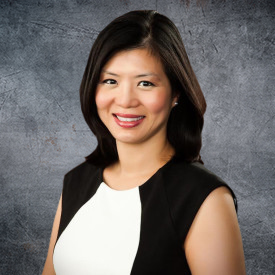 Edee Lin, DDS – Pediatric Dentist
Dr. Edee Lin is a board-certified Pediatric Dentist, receiving her certification from Oregon Health and Science University. Before that, she received her Doctor of Dental Surgery from the University of Missouri-Kansas School of Dentistry and completed her residency at Baylor University. Before joining our team at Out Of This World Dentistry, Dr. Lin practiced general dentistry for six years in Dallas, Texas. Dr. Lin is a native of Taiwan, and she speaks both Mandarin Chinese and Taiwanese fluently. When she is not in the office, she enjoys international travel, ballroom dancing, the symphony, and the Arts.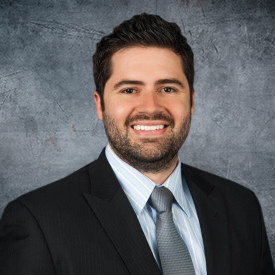 Blake Isaacson, DDS – General Dentist
Dr. Blake Isaacson, DDS, attended BYU in Provo, where he studied Exercise Science and Spanish, as well as competed on the men's rugby team.  He went on to graduate with high honors from University of the Pacific Dental School in San Francisco. He has continued to master his craft, designing beautiful smiles with the most current technology and techniques available.  Dr. Isaacson currently lives in Salt Lake with his wife and 2 children.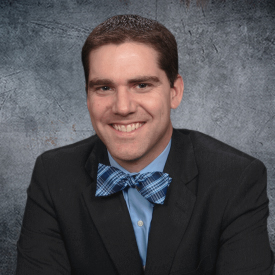 Benjamin Wall, DDS – General Dentist
Dr. Ben Wall graduated Magna Cum Laude from the University of Colorado School of Dental Medicine in 2007, earning his Doctor of Dental Surgery (DDS).  Since 2013, he has served as an examiner for the Commission on Dental Competency Assessments (CDCA), a national organization that administers exams for licensure to practice dentistry.  Dr. Wall has a passion for dentistry as well as a passion for teaching. He has loved the combining the two as a Professor at Roseman University's College of Dental Medicine while still having the opportunity to serve patients as a practicing dentist.  Ben enjoys spending time with his family: his wife, Emily (his high school sweetheart), and his 3 children. He also enjoys classical music, playing the bassoon, attending the symphony, reading classical literature, spending time outdoors, hiking, and cycling. Dr. Wall is fluent in Spanish and is currently learning Italian and Russian.